Here's a little amplifer to be incorporated into the AM superhet radio I'm building: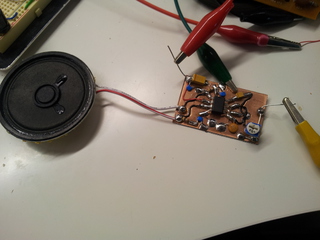 It's based on the TDA2822M stereo amplifier chip. In my case the chip is actually a clone marked CD2822 pulled from a very cheap radio. (The irony of destroying a radio to make a radio is not lost on me).
In this case it's wired in a bridge configuration so its output is mono. The nice thing about bridge mode is that the amplifer can still manage a decent output from a 3V supply. This is something that my usual standby, the LM386, cannot do.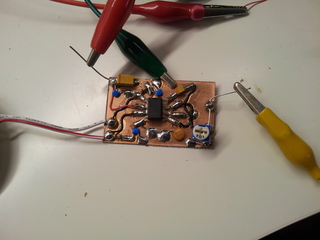 More information about this integrated circuit is available here.